About Me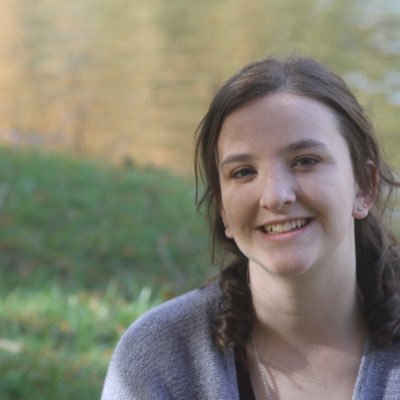 Hi, my name is Moira Sutherlin!
I'm a sophomore majoring in strategic communications and minoring in business at the University of Kansas.
I got involved in journalism in high school when I joined the newspaper staff at my school. I wrote many different articles and designed multiple pages. I also was on our school's video production team, and made weekly news videos that the whole school would watch. I have participated and won many state competitions for journalism. I love to write and hope to continue that interest for the rest of my years at KU.
After college, I hope to pursue a career in public relations. If my dream comes true, I'll be able to to do PR for a successful company or organization. I like to challenge myself, and I'm willing to put in the work to get where I want to be in order to succeed.
Classes I've Taken at KU
Class Types
Fall 2020
Spring 2021
Fall 2021
Journalism
JOUR 101
JOUR 104
JOUR 300
JOUR 302
JOUR 211
JOUR 304
JOUR 309
JOUR 215
Business
NONE
IST 205
MKTG 305
MGMT 305
Other
COM 130
SOC 104
WGSS 101
NONE
SPAN 104
Work Experience
Dog Pawz Doggy Daycare: June 2021-Present

– Kennel Attendant

Sheridans: 2019-2020

– Custard Handler, Cashier, Dishwasher

Eggtc: 2018-2019

– Hostess
Favorite Travel Places